Collection: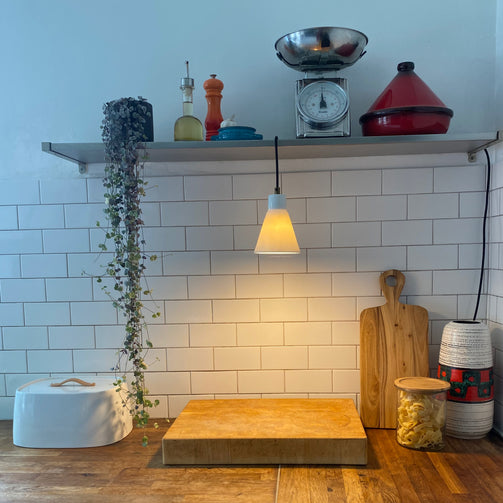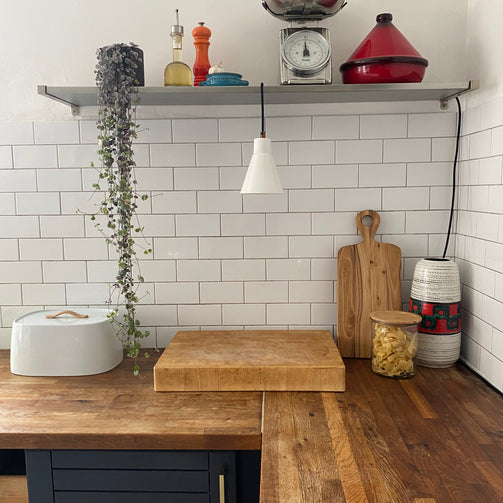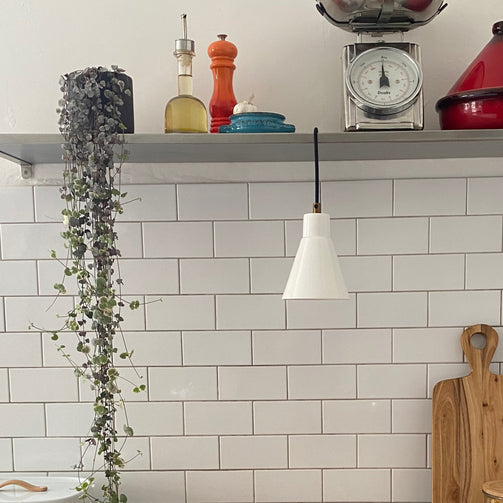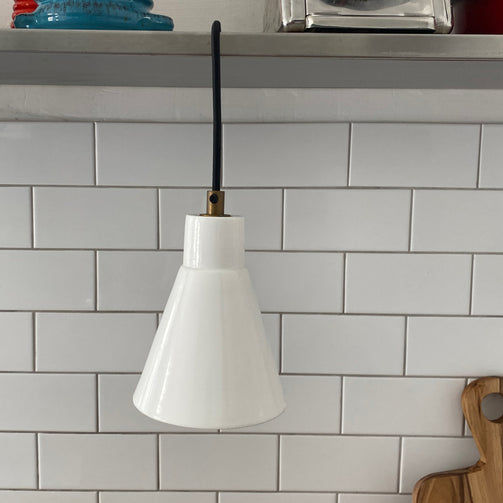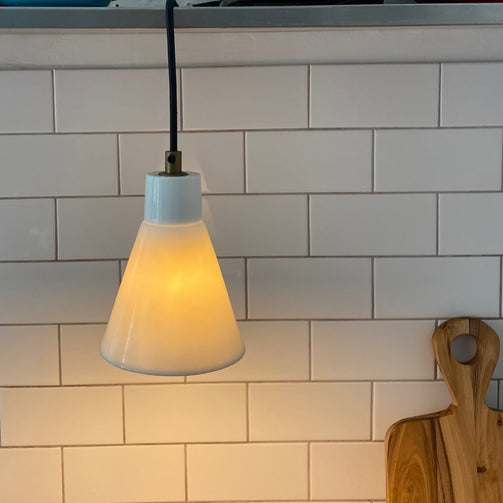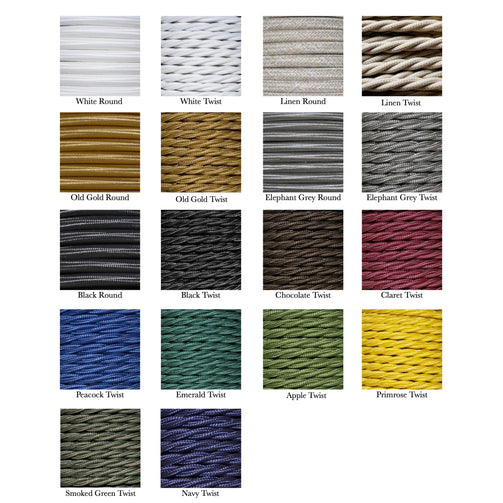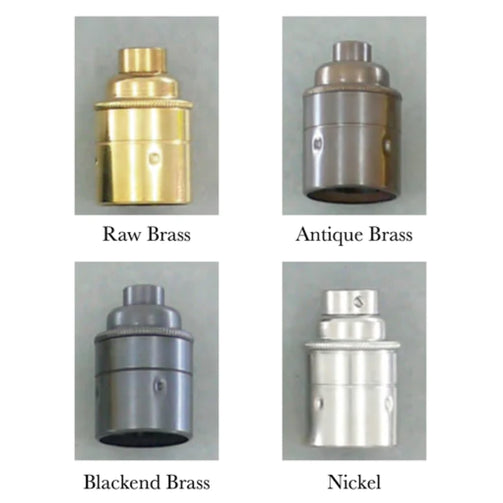 Collection:
Emery Shelf Plug In Pendant
Emery Shelf Plug In Pendant
Regular price

Sale price

$224.12
Tax included.
The Emery Shelf Plug In Pendant is made by hand in Stoke-on-Trent.
Launched August 2016

Slip cast in fine bone china, fired at a high temperature, which makes the body stronger.
The advantages of fine bone china is it's pure whiteness, that is translucent when lit.
Opting for a coloured body, means that the light is no longer translucent.

We provide 2 metres of textile cable, that is manufactured in Northern Ireland. Choices of twisted or single braided cable in a variety of colours can be made by you. Please contact us direct if you require additional length or a bespoke colour.

We offer a range of brass lamp holders and ceiling plates for the UK/EU marketplace as well as the US/Canada which are all UL certified.
All our lamp holders are manufactured in the UK under the BS EN ISO 9001 registration, which ensures our customers can rely on our consistent quality.

Which bulb? At Lyngard we recommend using an E27 (UK/EU) or E26 (US/Canada) LED screw bulb with a maximum wattage of 15.

- equivalent to an old style bulb of 100 wattage. 

Material : Fine Bone China
Weight : Approx 0.5 kg 
Dimensions :

Large : H 145 mm / W 120 mm

Fixture : E27 or E26 screw bulb / 2 metre fabric coated cable with plug.

Lightbulb : Not included. Recommended E27 (UK/EU) or E26 (US/Canada) LED screw bulb Max Wattage 15.