Collection: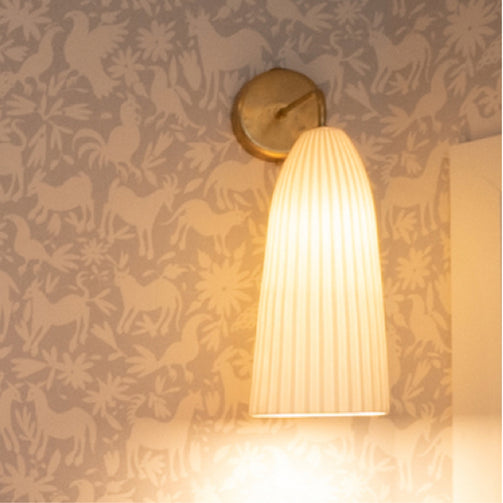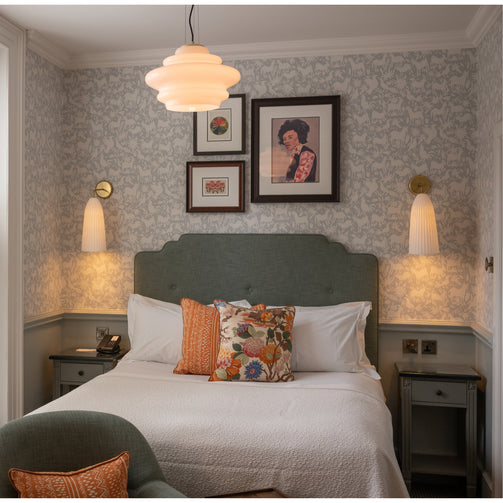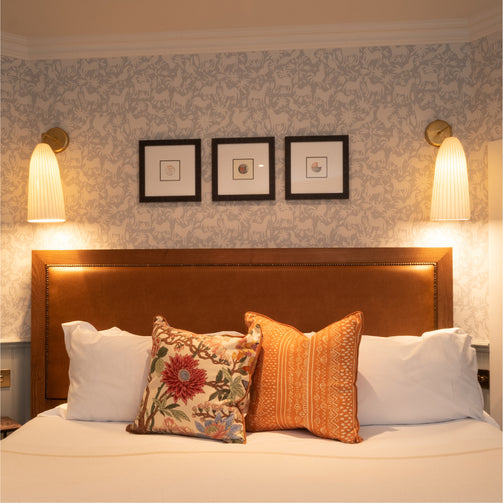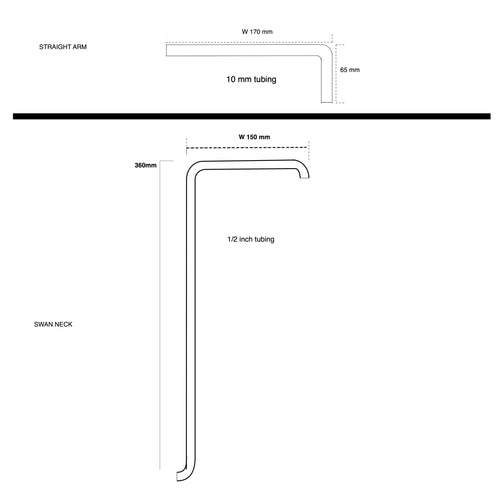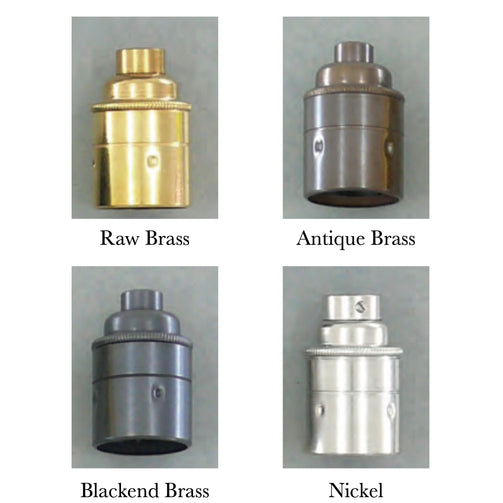 Collection:
Rushton Wall Light
Rushton Wall Light
Regular price

Sale price

£225.00
Tax included.
The Tall Rushton wall light is made by hand in Stoke-on-Trent.
Hand sculpted grooves are accentuated when the light is lit.
Launched May 2019
Slip cast in fine bone china, fired at a high temperature, which makes the body stronger.
The advantages of fine bone china is it's pure whiteness, that is translucent when lit.
We offer a range of brass lamp holders and wall plates for the UK/EU marketplace as well as the US/Canada which are all UL certified.
All our lamp holders are manufactured in the UK under the BS EN ISO 9001 registration, which ensures our customers can rely on our consistent quality.
Which bulb? At Lyngard we recommend using an E27 (UK/EU) or E26 (US/Canada) LED screw bulb with a maximum wattage of 15.
Material : Fine Bone China
Weight : Approx 1.5 kg
Dimensions :
Tall : H 370 mm / 170 mm
Fixture : E27 or E26 screw bulb / 1.5 metre fabric coated cable / ceiling rose spun metal brass, antique brass, nickel, black, white D 125 mm
Lightbulb : Not included. Recommended E27 (UK/EU) or E26 (US/Canada) LED screw bulb Max Wattage 15.